ANeT – WebTime
Reliable attendance system for every company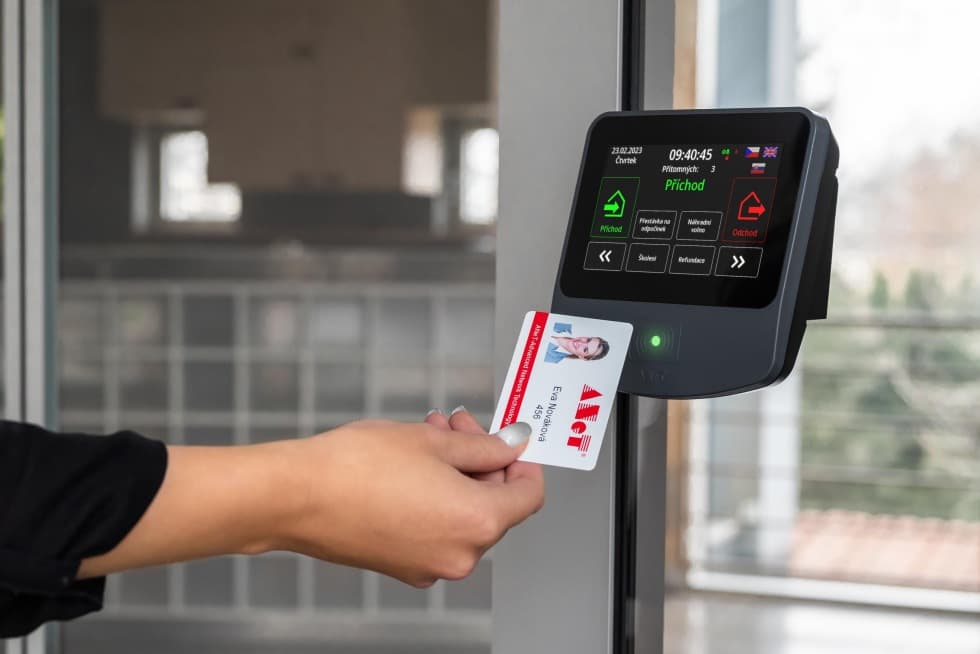 Product line of attendance system, ANeT-Time provides automatically processing of all payroll data based on data obtained from terminals. ANeT-Time enables automatic export of these payroll data to the payroll software. For companies with multiple branches, ANeT-Time allows the central solution of attendance system, that saves time, trouble, but especially costs! The main product of this product line is ANeT-WebTime. ANeT-WebTime is capable of automatically exporting these payroll records to HELIOS systems at specific intervals.
Personal card
All personal information

Allows to import a person from a payroll/personal software

Assignment of working time model

Presence status

Creating new employees
Planning
Planning shifts, vacations, readinesses, absence

The plan for organizational centers, individual employee

Possibility of multilevel absence approval

Weekly and monthly view

The calculations always synchronized with planned shifts
Work sheet
Overview of hours worked

Overview of monthly accounts (rest of vacation, entitlement to a meal ticket, etc.)

Overview of premiums

Check compliance with the Labour Code

Confirm the work sheet
Depending on requirements and size of your company, you can choose Standard or Enterprise edition:
ANeT-WebTime Standard

For small and medium companies

Check compliance with the Labour Code

Mass processing of worksheets

Check the presence of employees at your center, or throughout the company

History of all passes

Planning shifts, absence, readinesses

Overtime and overworking planning

Visitor planning, visit card

GDPR module

Big amount of reports

Automatic report sending

Individual modules can be added

ANeT-WebTime Enterprise

For medium and large companies

All features of Standard Edition

Contains all additional modules

Absence planning

Working time account

Cost allocation thanks to cost centers

Balancing period

Daily and monthly account statistics

Autocompletion of presence module

Meal tickets
Attendance terminals are used to record employee entries in real-time. ANeT attendance terminals are manufactured directly by us, ensuring Czech product quality. These terminals allow customization of entry types on the display as well as the option to pre-set entry types at various time intervals. ANeT attendance terminals offer a choice of 3 languages.
Are you interested in our services?
Leave us your contact details and we will get back to you.