ERPORT
Your information system in the cloud.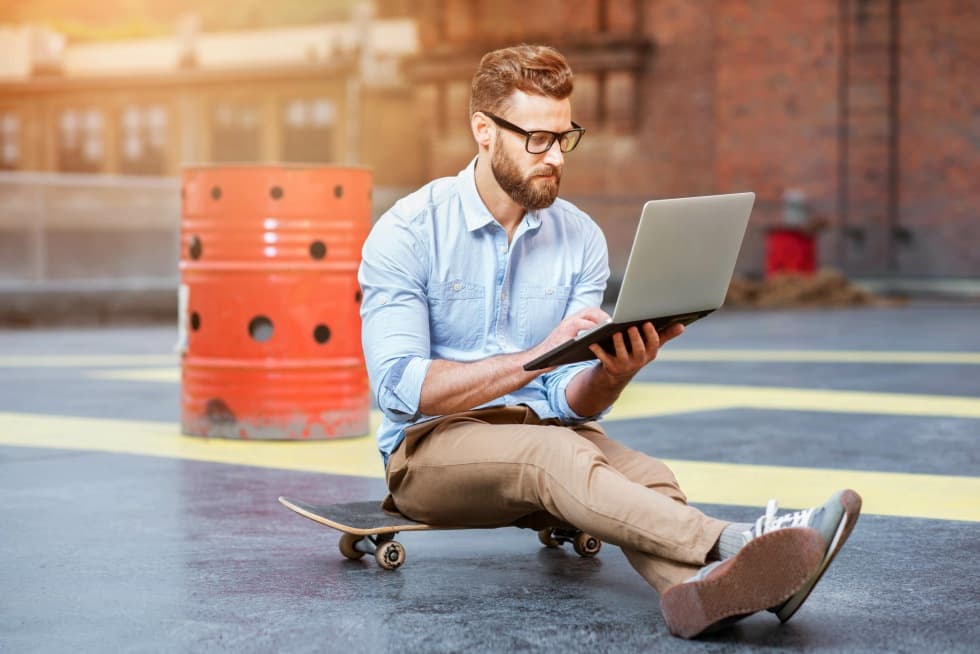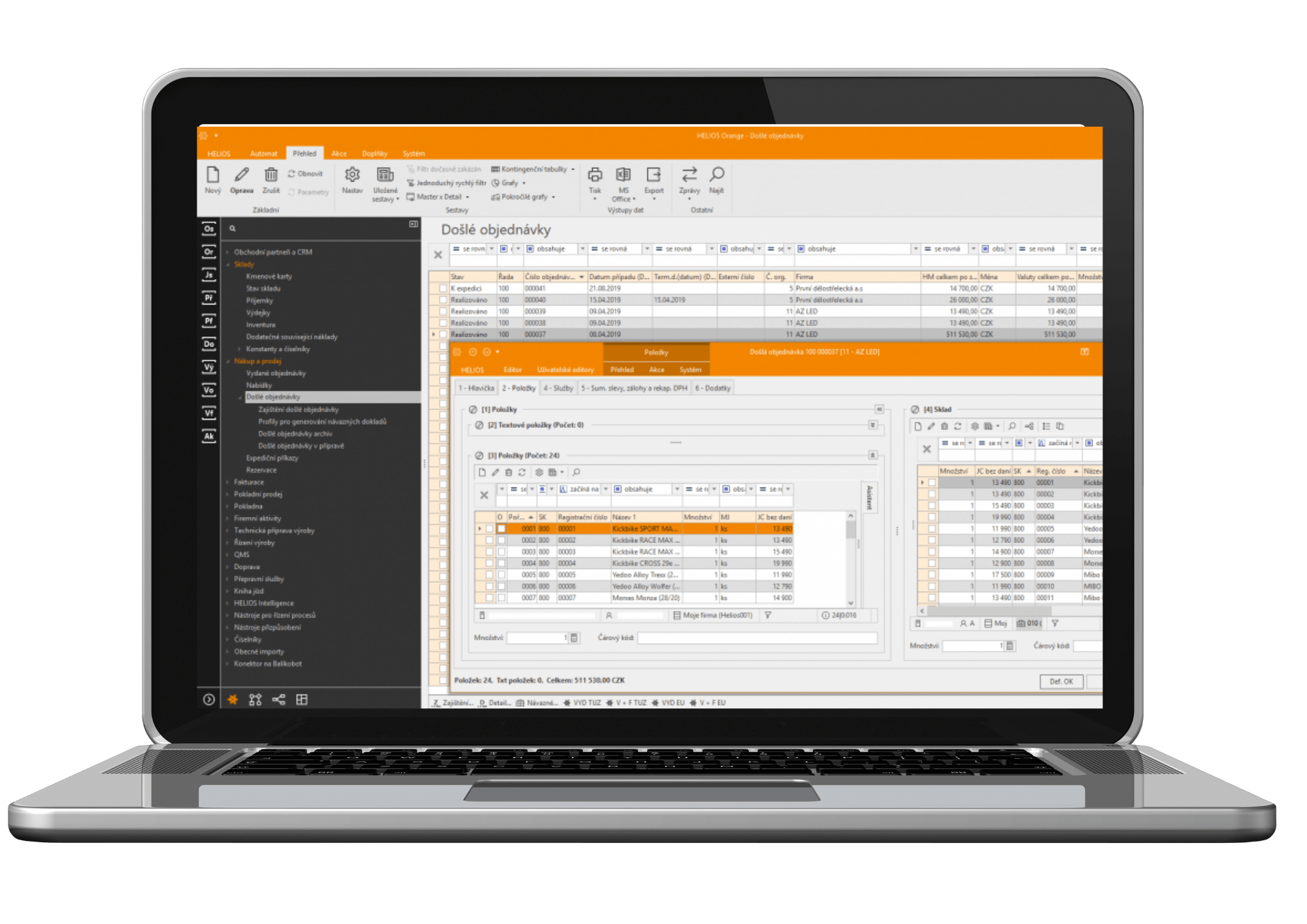 Can I test the service?
Yes. You can test the service for free for the entire month. Just write to us.
More than 15,000 customers
Being active on the market for more than 30 years, we have implemented many specific solutions. Take a look at some of the most interesting ones.
Frequently asked questions (FAQ)

1. What benefits can ERPORT bring for us?
A cloud tailored exactly to the traffic needs of HELIOS
Extreme security (HW and SW)
Cost savings and reduction of investments into HW and SW
Performance scalability based on your current needs
The most modern HW and up-to-date SW. Always.
Availability at SLA level 99.99%
HELIOS accessible from anywhere, any time
Deployment speed in the order of hours or days, based on the actual customer requirements
24/7/365 support, including helpdesk services
Licensing conditions of SW manufacturers are met under the service (e.g. Windows Server, SQL Server, etc.)
No additional fees for downloaded data - you can use ERPORT with any data stream
2. How are my data secured?
ERPORT is operated from a data centre located in the Czech Republic. None of your data will leave the territory of the Czech Republic. The surrounding area and the data centre building are monitored 24/7 by a security agency. Access is only possible via a chip card in combination with biometric data readers. Access records are archived. The data centre is situated in a non-flood area with very limited air traffic.
Connection to ERPORT supports VPN technology, so data transmitted from the end device are already encrypted. Data on disk arrays in data centres are randomly stored in blocks and encrypted. Therefore, even for your employees, who have the relevant keys when dealing with pre-determined cases or when solving issues, is virtually impossible to decrypt data.
In addition to the above encryption technologies, we also use several layers of network firewalls, AntiDDoS protection, several types of anti-virus technologies and other software provided by trusted and proven suppliers to make ERPORT extremely secure.
Can you imagine building such a level of protection of the most valuable thing you have using your own resources?
3. What is the guarantee of availability?
EERPORT is fully redundant. The supply of electricity or internet connectivity including all elements of the cloud, even the air conditioning in the data centre are redundant. Everything is duplicated at least, and fully interchangeable. Should any of the elements fail you will not even notice it. SLA availability is guaranteed to 99.99%. So the maximum outage is about 4.5 minutes per month.
4. Quality support? This is the key advantage of ERPORT!
ERPORT service is operated from the only data centre in the Czech Republic. The support staff and technicians are directly trained in HELIOS products. This exclusive advantage allows you to enjoy trouble-free operation of your HELIOS.
5. What does ERPORT offer in comparison with other solutions?
The only certified environment tailored to HELIOS
SLA availability is guaranteed to 99.99%.
Senior support 24/7, 365 days a year
One unified helpdesk
Free monthly performance adjustments
Carefree operation (platform management)
Professional background-TIER3 + (TTC Marconi DC2, DC Nagano, DC Tower - ČRA)
Free service test for one month
6. How to correctly compare the costs of ERPORT versus using your own server
When comparing ERPORT and your own server, take into account all these costs:
Purchase of HW (Server, Storage, UPS, Switch, Firewall, etc.)
Purchase of SW (Windows Server, SQL server, Terminal licenses, backup SW, Antivirus, etc.)
Acquisition - selection, purchase, installation, settings
Operation - repairs, outages, failures, updates, installations, user support
Insurance and security
License development, updates and monitoring
Electricity - power supply, cooling (small server, 5 users - from 100,000 CZK / 5 years)
HW revision
Server room rental fee
Backup costs (HW, SW, administration)
Are you interested in our services?
Ondřej Srdínko
Sales manager