Cloud for HELIOS
You can choose a tailor-made solution. We will give you an offer that will suit your needs. We will handle all issues related to the operation.
Thanks to ERPORT, you will never be stuck between helpdesks of other companies.
Guaranteed availability up to SLA 99.99%
Support 24/7, 365 days a year
A safe place for your HELIOS and other applications
Reduction of IT costs
Professional background
Your company data are always kept in the Czech Republic
You do not have to worry about anything. Just pay your monthly fee.
No worries with purchasing or operations
Free performance adjustments
Free service test for one month
You may cancel the service at any time
Option to start immediately
You can run HELIOS Easy, HELIOS Orange and HELIOS Green, including all other company applications in ERPORT.
A few facts why it makes sense to switch to a cloud.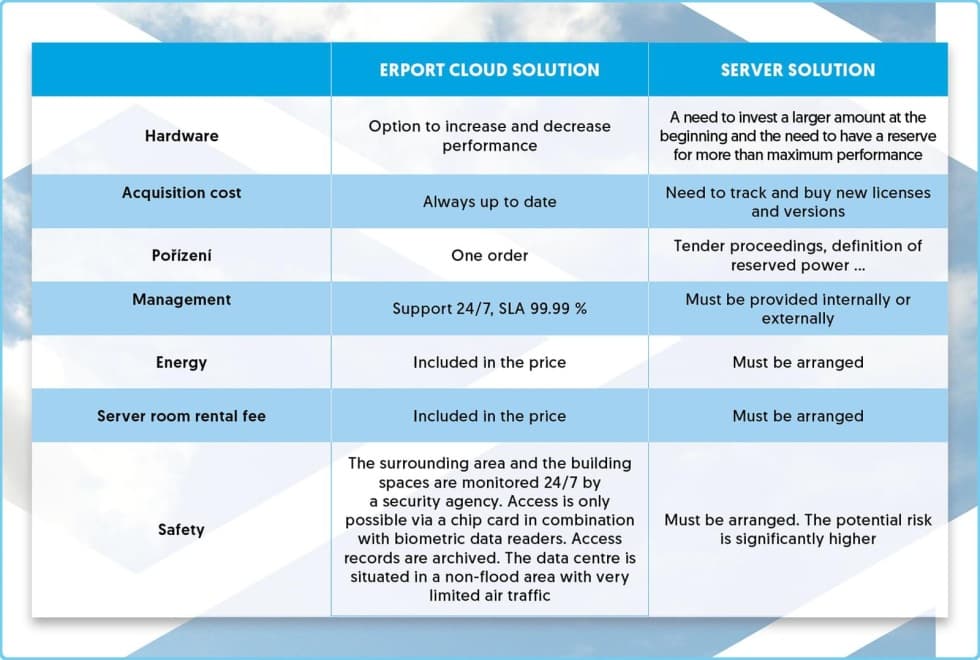 Are you interested in our services?
Ondřej Srdínko
Sales manager